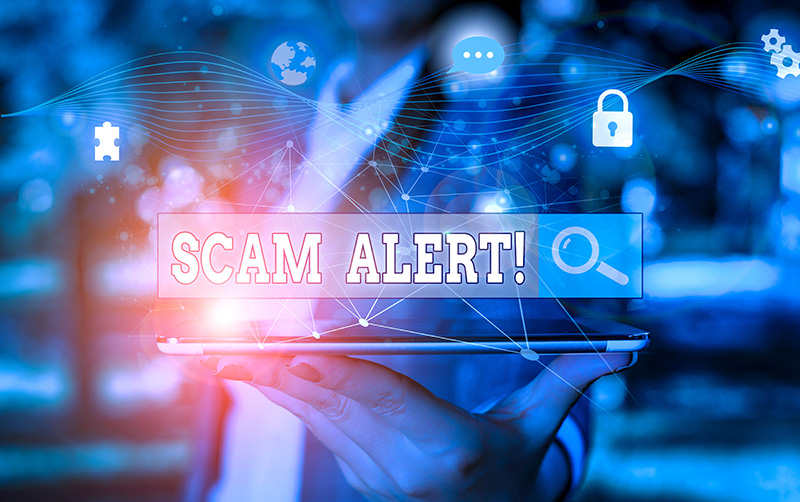 One of the fastest growing type of financial crime is synthetic identity fraud – when a fraudster uses a combination of real and fake information to create an entirely new identity or "Frankenstein ID".
At one end of the scale there are complex identity frauds using AI to combine facial characteristics from different people to form a new identity to challenge and deceive firms reliant on facial recognition technology. At the other end, fraudsters are using AI to identify our patterns of behaviour and then convince us to compromise our networks and share data with them.
Many frauds are committed through people not paying attention to scam requests or rushing things. 61% of people have received fake delivery texts over the past year – post pandemic vulnerability and working from home has become a huge opportunity for scammers to exploit. Royal Mail, DPD, Hermes, DHL or other delivery firms will NEVER ask you to pay a surcharge with your bank details. Likewise, HMRC will never alert you to a tax rebate or refund by asking you to click on a link in an email supposedly from them!
Golden Rules to Protect yourself against Scammers.
If it's 'too good to be true' it probably isn't! there are no guaranteed get-rich quick schemes normally offered by 'Ghost Brokers' who don't actually exist!
Don't agree to an offer or a deal immediately. Pause. Take stock. Phone us!
Don't send money to anyone until you've checked out their credentials. Fraudsters now copy adverts from legitimate property websites and advertise as rental property for naïve students. 3 months upfront deposit gone!
Never give bank details or personal details to anyone you don't know or trust. We will never ask for your bank details by email or telephone.
'Phishing' is where the scammer asks you to click on a link in an email they've sent - they then steal your details or infect your computer. Check who the email is from (don't click on the link) then go to their Website directly – especially if it's HMRC.
Sometimes scammers use glowing testimonials to convince you how great they are and to invest without delay. Find solid, independent evidence, phone us.
If you spot a scam or have been scammed don't be embarrassed. Report it, get help, or phone us.
There is no 'Silver Bullet' to preventing fraud but please be hyper aware and always treat your data securely.